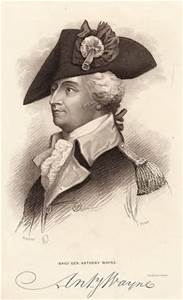 The Town of Waynesville was founded in 1809 by Colonel Robert Love, a Revolutionary War soldier. He donated land for the courthouse, jail and public square, and named the Town after his commander in the war, General "Mad" Anthony Wayne.
Waynesville also has a connection to another war. With news of General Lee's surrender traveling slowly, the Civil War continued in Western North Carolina. The final shots of that war, east of the Mississippi River, were fired near Sulphur Springs, and General James Martin surrendered honorably on May 9, 1865.
The Town of Waynesville was incorporated in 1871. In July 1995 the Towns of Hazelwood and Waynesville merged into one community and continued to grow with a population today of 9,972. With a great climate, growing cultural environment, extensive recreation areas and educational opportunities for all ages, Waynesville rates very high on quality of life issues.