The Town of Waynesville Mayor and Board of Aldermen are elected to serve four (4) year concurrent terms. The next election will be held in 2023. The current board was seated on December 10, 2019. 
The Board provides policy and budget direction, and the Town Manager, appointed by the Board of Aldermen, oversees the day-to-day operations of the Town and the implementation of policy as directed by the Board.
Image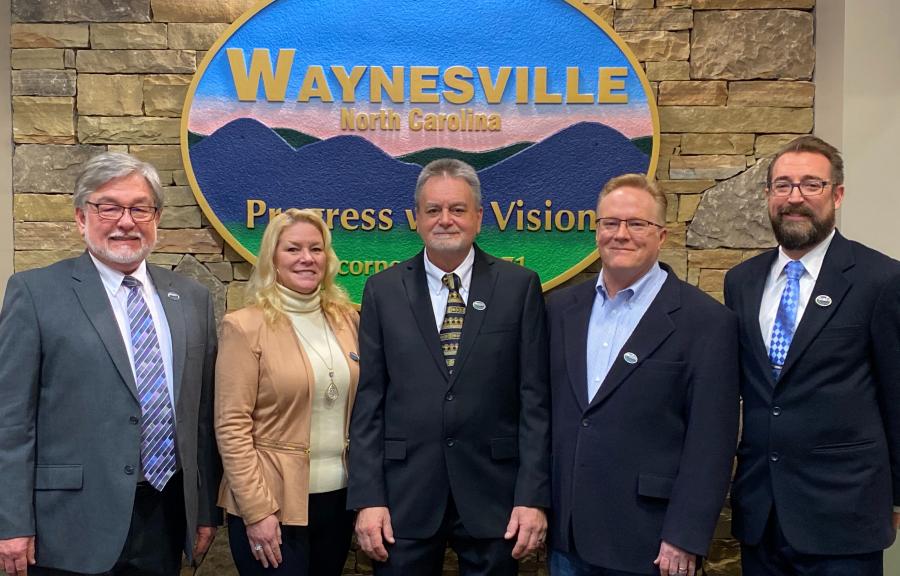 The Town of Waynesville is now accepting applications from non-profit organizations for consideration of special appropriations in the upcoming Fiscal Year 2021-2022 budget.  This notice is addressed to organizations that are interested in applying and provides the requirements for submission.
The Town of Waynesville appropriates funding to those organizations that provide services and programs to the citizens of Waynesville.  Funds shall be appropriated for public purposes only.
Decisions regarding funding are made by the Board of Aldermen as part of the Town's annual budget process, which begins in January and concludes in June.  The Town's fiscal year begins on July 1.  Organizations must apply for funding each year, and the amount granted, if any, may be less than the amount requested.   The Board determined at their budget discussion that total appropriations would be limited to one cent on the tax rate or approximately $115,000.
Any non-profit organization requesting funding from the Town of Waynesville for fiscal year 2020-2021 is required to submit a completed application, no later than March 26, 2021.  The request for funding should be made using the application form found below or may be picked up at the Municipal Building located at 16 S. Main Street, Waynesville.  Questions about the requirements or the application process may be directed to Jesse Fowler, Assistant Town Manager at 828-452-2491 or via email at jfowler@waynesvillenc.gov .
Download: Special Appropriations Application