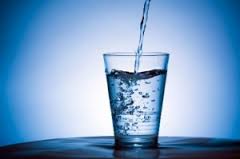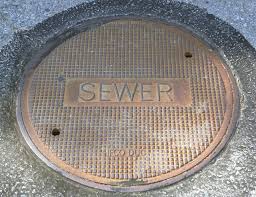 The Town of Waynesville provides water, sewer, electric and garbage pick-up to most residents inside the city limits as well as some residents outside city limits.
Contact customer service at 828-456-3515 for more information on the services provided in your area.
At the Finance Department, we process your applications for utilities, connect/disconnect services, and bill for their usage. 
Applications for utility service are available online and at the Hazelwood Office - 280 Georgia Ave.  If renting, applicants must provide a copy of the lease agreement and photo identification.  If purchasing, applicants must provide a copy of the front page of the closing statement or offer to purchase, and and photo identification.  If the application is for a commercial property, the applicant must provide a lease agreement, proof of an occupancy use inspection, and photo identification. 
For information regarding water/sewer/electric maintenance or for garbage pick-up times, please contact the Public Works Department at 828-456-3706.
Methods of Payment
In person – cash and checks 
Utility and tax payments may be made in person and at the drive-thru window Monday – Friday, 8:30 am – 5:00 pm at the Hazelwood Office, 280 Georgia Avenue. 
Credit cards are not accepted in the office, but for customer convenience payments may be made online – the fees listed below apply to these transactions.
Drop boxes are located at the Hazelwood Office and the Municipal Building at 16 South Main Street.  Customers are advised not to place cash in either drop box. Payments placed in the drop boxes are picked up weekday mornings by 9:00 AM – payments placed in the drop boxes after 9:00 AM will not be picked up or processed until the following business day.  This method is not recommended for customers at risk for disconnection. 
Online Payments
 
To access your utility bills online you will need your customer number and account number located on the left side of your bill.
Utility and tax bills may be paid online using credit or debit card. Visa, MasterCard, Discover, and American Express are accepted.  Debit cards must have the MasterCard or Visa logo.
Convenience Fee
A convenience fee is charged per transaction by the bill pay vendor; the Town does not receive any profits.
Utility and Tax payments:
Credit:  2.95% w/ $1.00 minimum
Debit:   1.95% w/ $1.00 minimum
Automatic Bank Draft
The Town of Waynesville offers automatic bank draft as a free service that saves time and stamps, and ensures that your bill is always paid on time.  Customers will still receive a monthly statement to review before any payment is drafted from the designated bank account. Payments are drafted from the specified bank account 2-3 days prior to the due date to allow a sufficient amount of time for processing.
Enrollment forms are available at the Hazelwood Office and can also be printed here. The form must be completed and submitted along with a voided check in order to begin automatic draft.