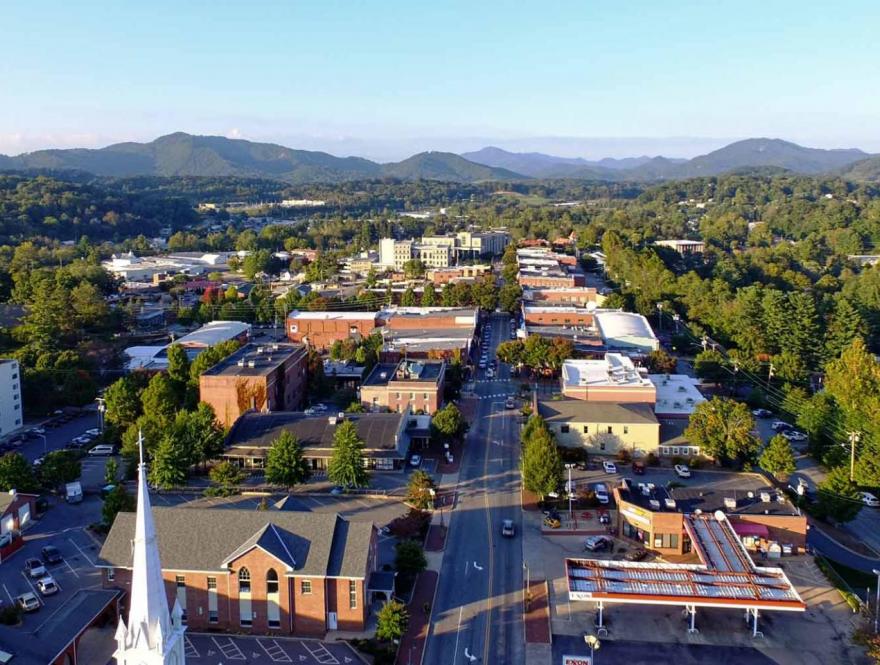 The Town of Waynesville is a great place to visit in any season. Whether one is looking to explore the mountains during our mild summers, gaze at the natural splendor of fall leaf changes, or view snow covered mountains during the winter, the town offers such vacationing for any preference. With our proximity to the natural wonders of The Great Smokey Mountains National Park, as well as, the famous Blue Ridge Parkway the Town is truly a place of recreational opportunity.
The Town of Waynesville is accepting bids to provide all necessary labor, equipment, materials, and insurance for the power line right-of-way clearance for the Town of Waynesville Electric Department. Only bids submitted by qualified licensed contractors will be considered. This project will be divided into two phases of work. Contractors are not required to bid on both phases of work in order to be considered for project award of either phase.
A site visit can be arranged by contacting Lisa Burnett, Purchasing Supervisor at 828-456-3706. Sealed bids will be received by the Town of Waynesville Purchasing Department until 2:00 p.m. on January 27, 2021. Proposals should be delivered to:
Town of Waynesville Purchasing Department
Attn: Lisa Burnett
129 Legion Drive
Waynesville, NC 28786
Inquiries regarding this solicitation should be directed to Lisa Burnett or Willie Smith, Electric Superintendent at 828-456-3706. You can also email your questions to lburnett@waynesvillenc.gov or wsmith@waynesvillenc.gov.
The RFP for this project can be found HERE